admin
September 26th, 2016
No Comments
ASFD Scholarship Call for Applications
If you are a student, teacher or parent you will have noticed that scholarships, particularly for furniture/design/woodworking and related fields, are hard to find! That is why I am VERY happy and excited to share with you the details of a GREAT scholarship from a wonderful organization, the The American Society of Furniture Designers (ASFD)! Here are some details:
ASFD touching lives by design 2017 Scholarship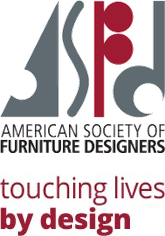 The ASFD supported by the ASFD Foundation, Scholarship Committee, and Board of Directors announce the annual touching lives by design Scholarship to reward academic excellence in the major of Furniture Design. The award will provide $2,500 to the scholarship winner.
Eligibility:
The applicant must be a full time college sophomore or junior in good standing at the time of the application at an accredited college or university.
Scholarship funds must be used for tuition at an accredited institution of higher learning by the date stated with the award of the scholarship.
The applicant must have a course in Furniture Design.
Previous winners are eligible for a second award
Deadline for application is March 20, 2017
If you meet these eligibility requirements, please read on for complete information:
Questions may be addressed to John Conrad, Executive Director: info@asfd.com
If you know of any other great woodworking or furniture scholarships, please share with Adam Kessler at ed.projects@awfs.org