Sanjay Ahuja, President
Sanjay Ahuja graduated from California Polytechnic University in 1997 and started his career with Starwood Hotels & Resorts. He began his career with Freeman in 2001 in Anaheim, CA. For several years, he served as Account Executive & Sales Manager on various accounts. It was here he began to build his valuable knowledge of business practices, union jurisdictions and facility familiarity with venues across the U.S. and Canada. In 2008, Sanjay was promoted to National Sales Manager and joined the National Sales Team. Through his efforts and endeavors, the California operation has experienced rapid sales growth that quickly made it the market leader in producing face-to-face events.
Roberto Patino, Vice President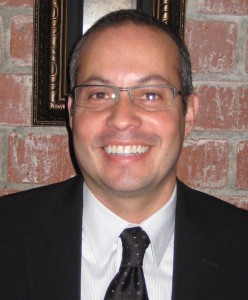 Eddie De La Torre, Secretary
Eddie De La Torre has been in the industry for nearly 15 years and has been at Stiles Machinery, Inc. since October 2004 as a Sales Consultant, where he communicates with companies about their production needs and provides methods to improve efficiency through equipment, software, shop layout or other means. Prior to that, Eddie worked at Klingspor Abrasives as a Regional Sales Manager. Eddie is currently the Chair of the YFA Sub-Committee that coordinates Scholarships for woodworking students at El Camino Community College and is also helping organize the 2011 YFA group Angels baseball game. He has also been responsible for organizing the YFA Bowling Tournament in previous years. Eddie most enjoys the friendships and networking opportunities gained from his involvement in YFA.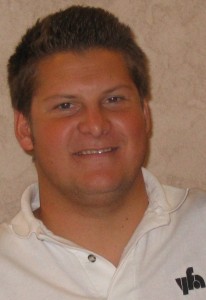 Nick Carlson, Treasurer
Nick Carlson started his career with Stiles Machinery in August 2007 as an outside Sales Representative. For almost four years now he has helped many woodworkers grow their businesses by effective automation sold through Stiles Machinery. He joined YFA three years ago and just recently became the Treasurer of the group. He is involved in planning some of the YFA events such as bowling and softball. He enjoys the YFA functions since they are a great way to meet and build connections with other people in the woodworking industry.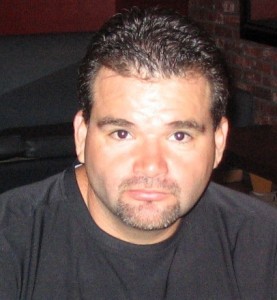 Pedro Cevallos, Past President
Pedro Cevallos has worked in the furniture industry his entire life.  He was a part owner of a furniture manufacturing company while studying Business Administration at California State University in Los Angeles since 1988.  Pedro branched out into wholesale distribution of packaging and upholstery supplies in 1998 when he opened American Packaging Supplies which is still in business today.  Throughout the years, he has been independently employed in sales by prominent companies in the furniture industry such as Hickory Springs and Future Foam. Pedro is currently working with Enriquez Materials & Quilting where he has acquired valuable experience in the Bedding Industry.  Pedro was the 2010 Y.F.A. President where he was awarded the prestigious Richard M. Sax award and is now serving his sixth year on the board as Past President.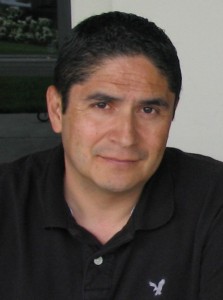 Fredy Barajas, Director
Fredy Barajas is a local native who began his career in the furniture industry directly out of Long Beach Polytechnic High 17 years ago. He has been at Robert Michael LTD since its inception in May 1999. As VP of Operations, Fredy is responsible for overseeing everyday operations and provides product development input for new items introduced at the Las Vegas World Market. As an YFA Director since 2009, Fredy has enjoyed participating in the annual YFA golf tournament and developing professional relationships with fellow YFA Directors and members.
Rick Galvez, Director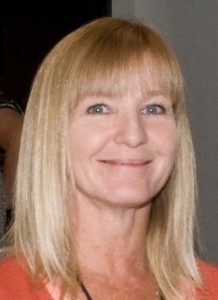 Regina Martin, Director
Regina Martin began her career with Freeman January 1996 in Anaheim, CA, where she served as Installation & Dismantle Labor Desk Coordinator / Exhibitor Service Representative for several years. It was here she began to build her valuable knowledge of the industry, business practices, union jurisdictions, operations, facility familiarity & show services.  Over the years, Regina was promoted to several positions within Freeman, Installation & Dismantle Planner Coordinator, Installation & Dismantle Assistant Manager, Account Executive, leading up to her recent promotion in 2008 as National Account Executive, where she joined the National Sales Team.  Her efforts and endeavors have assisted Freeman to experience rapid sales growth that quickly made it the market leader in producing face-to-face events.

Jorge Sifuentes, Director
Jorge Sifuentes studied Business Management at Cerritos College and has been at Enriquez Material & Quilting since 1996, when it was a small 5,000 square feet operation and he was its only sales representative. The company has since grown to 180,000 square feet and, as Sales Manager Jorge is now responsible for 10 sales representatives. Jorge is currently serving his second term on the YFA board, where he enjoys helping with the annual YFA golf tournament and the City of Hope Main Event silent auction and dinner.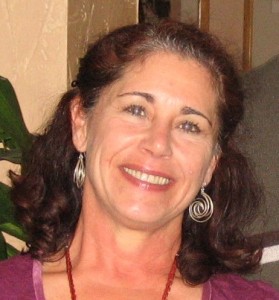 Roberta Tuchman, Director
Roberta Tuchman has been at Contract Resources, a custom hotel and model home furniture design-manufacturing firm, for 23 years. As President at Contract Resources, she does "everything but make the furniture!" She has served as a Director on the YFA Board since 2006. Roberta coordinates the YFA City of Hope Cancer Center tour each spring, an important event that helps members of our industry understand the importance of City of Hope and recognize the value of supporting it. She also enjoys assisting with the YFA Main Event silent auction for City of Hope and the first annual YFA Chartered Fishing Trip with CFMA/CFSA this August.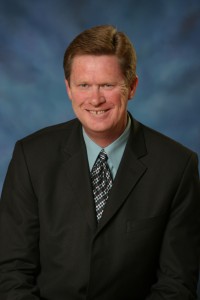 Kevin Bedell, AWFS Board Liaison
Kevin Bedell has had a long history of service with AWFS® through his prior participation on a variety of AWFS Committees, and as president of YFA (Young Furniture Associates) in 1992.   Kevin brings 40 years of experience as a sales professional in the polyurethane industry to the Board.  Kevin's affection for the industry is evident by this sentiment – "The opportunity to serve as YFA President and now an AWFS® director is certainly an honor.  Serving for me is a way to give back to an industry that has been rewarding to me personally as well as my family."

Susan Biris, Lead Staff
Susan Biris has been with AWFS for nearly 20 years as the AWFS Events Coordinator and YFA Lead Staff. Her Event Coordinator responsibilities include involvement in the annual Wood Industry Conference (WIC), the biannual AWFS®Fair in Las Vegas, the AWFS golf tournament and many other local and industry-wide events. As YFA Lead Staff, Susan coordinates all YFA events including the City of Hope main event dinner and auction, the YFA golf tournament and the annual YFA Board planning conference. Susan enjoys the strong relationships that she has developed with the many Directors and AWFS and YFA members thorough the years and her knowledge and skills are a valuable asset to AWFS and the industry.